Best Wrist Supports for Sports
Thursday, 24 August 2017 | Eugene
The wrist is the most complex joint in the body, made up of a network of bones and ligaments. When the bones of the wrist become damaged, nearly every activity in your life is affected, especially your sporting performance. That's why, when a wrist injury arises, or if your wrist is prone to injury, it's crucial that you choose the correct support for your injury.
Some supports are highly restrictive, while others allow a certain degree of movement, and if you're an athlete you need to be able to move. At WristSupports.co.uk, we're an authority on supports and braces for your wrist, and we've compiled a list of some of our favourite supports to protect your wrist without restricting your ability to compete, and excel, at your favourite activities.
Best Wrist Supports for Sports
Here at WristSupports.co.uk, we stock a range of wrist supports, splints and braces to help your injuries heal and support your wrist on the road to a full recovery. These supports favour breathability above all else, while allowing a certain degree of motion without giving up support and protection entirely.
We've taken the liberty of selecting some of our favourite Wrist Supports for Sports, which we'll lay out for you below.
Rehband Basic Wrist Support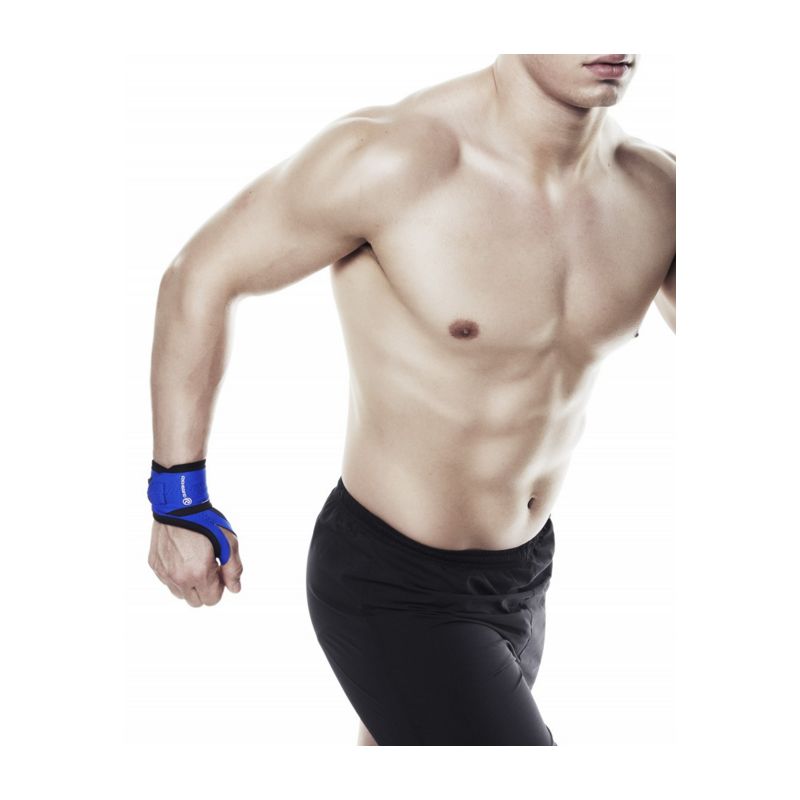 When you've reached the latter stages of recovery from a sports injury, you'll want a support that relieves minor inflammation and pain while allowing you to perform. The Rehband Basic Wrist Support is a lightweight, warm and simple wrist support designed for active people. With an adjustable strap, you can choose your own level of compression, letting this wrist brace keep up with your rate of recovery.
This Wrist Support is designed to provide mild levels of support, without impairing the hand functionality you need to compete. It will improve blood circulation in your wrist, while providing mild stretches in the hand and forearm. Supplied in one universal size, this is truly a wrist brace that can work for every athlete.
LP Elasticated Wrist Wrap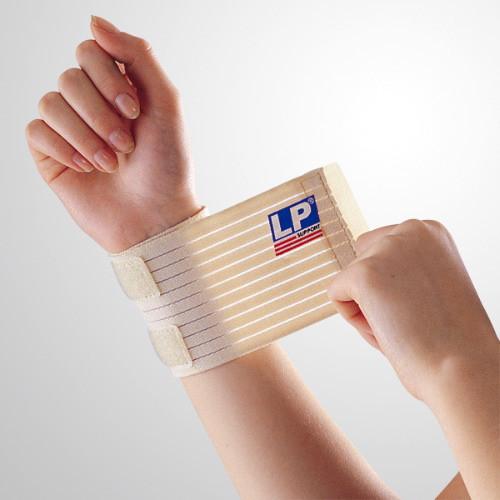 Whether you've recently suffered a sports injury, or have weak and stressed wrists that are prone to injury, it's crucial that your wrists get the support they need. The LP Elasticated Wrist Wrap is made with an extra-strength elastic, providing compression and support where you need it without getting in the way of the hand or fingers.
This Wrist Wrap is made with unique space-age material consisting of extra-strength elastic and transverse nylon. This allows the Wrap to move with your skin and provide the perfect level of support without restricting movement. If your wrist has healed, but you still lack a certain degree of confidence in your recently recovered joint, the LP Elasticated Wrist Wrap is the perfect support for you.
For further information about these Wrist Supports for Sports, or to view our entire range of braces, supports and splints for all stages of recovery, click the yellow button below.
Do you have a question to ask or something to add? Why not leave us a comment below or find us on Facebook or Twitter.