LP Supports: Protect to Perform
Tuesday, 17 October 2017 | Eugene
The body is made up of a network of bones and muscles, allowing us to perform, push ourselves and reach new heights. The wrist is no different, and is one of the most complex joints of the body, allowing our hands and fingers to carry out any number of intricate tasks that are necessary for both our everyday lives and our athletic performance.
Often though, these ligaments become injured, leaving us with a choice between a multitude of different supports, braces and protective products, all promising to be the best around without much to back it up. In this climate, how is one to decide exactly which supports to use to help them heal and recover as quickly as possible, and which are just hype? At WristSupports.co.uk, one of our favourite support manufacturers, and one of the leading names in the industry, is LP Supports.
LP Supports: Designed for Performance
LP Supports were founded with the goal of combining in-depth research and biomechanical expertise with top-notch manufacturing, a goal that seemed incredibly ambitious until you see the product they ended up with. From the ground up, they design and manufacture technically advanced products for injury prevention and injury treatment, as well as products to help regular people and athletes alike perform to their full capacity.
Their core tenants remain true to this day: a penchant for extensive research, a talent for innovative design and a passion for comprehensive protection, leading to a range of revolutionary and advanced products. Here, we'll lay out some of our favourite LP Supports products for wrist injury prevention, protection and rehabilitation.
MaxWrap for Prevention
Whether you've injured your wrist in the past and want to avoid re-injury, or you take part in an intense support that can be tough on wrists, choosing a support that helps you avoid injury is always a smart idea. For these purposes, there are no better options that LP's MaxWrap, like the LP Supports MaxWrap Premium Wrist Wrap. MaxWrap is a prime example of the innovative spirit of LP Supports, developed as an elastic bandage with silicone strips, reinventing the concept of sports taping.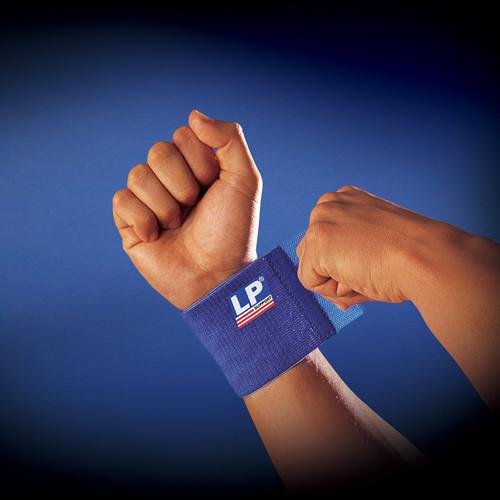 The silicone strips of MaxWrap give the elastic bandage strength and flexibility, while enhancing the compression and support it can provide. By pulling the MaxWrap over the affected area to your desired fit, tension is applied while the pressure produced by the silicone strips generates greater compression and offers better protection than conventional taping. It provides localised support to avoid unnecessary compression where it isn't needed, leaving all the protection to where you need it most.
Rigid Support for Protection
Directly after an injury to the wrist, it's crucial you keep the area protected from further injury. In the moments after damage to the bones and ligaments of the wrist, it is especially vulnerable to injury, so you have to guard it against impact, while controlling the range of motion until it's fully healed. That's why LP Supports makes highly protective products likes the LP Neoprene Rigid Wrist Brace, shielding the wrist from impact, strain and excessive motion.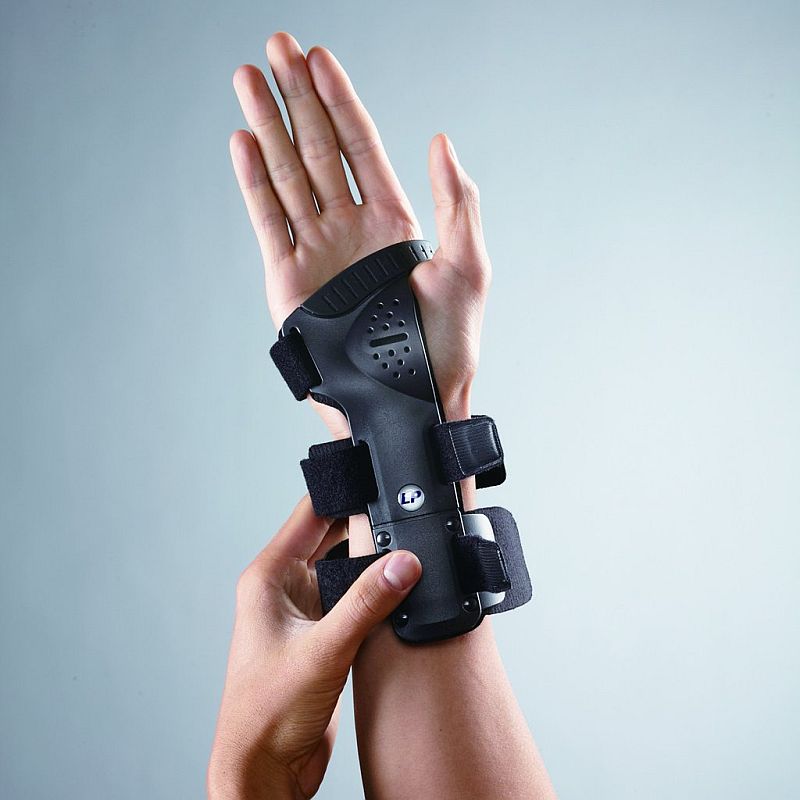 Most people can't drop everything and take plenty of time off in the event of an injury, so this wrist brace is designed for tough protection to let you get on with things. It will restrict range of motion to prevent damaging movements, while allowing enough freedom to carry on with sports or your daily routine. It also shields against knocks and sudden impacts, so it's contoured to the palmar-wrist curve to protect those sensitive areas without taking you out of the game completely. To ensure long-term comfort, it features a ventilated pad that dissipated both moisture and heat, keeping your skin dry and comfortable.
X-Tremus: Support While You Recover
While the wrist recovers, it needs a combination of protection, compression and support, which is where X-Tremus technology comes in. The LP X-Tremus Wrist Brace is made to provide the ultimate in wrist support, boasting a 3-dimensional knitting mode made up of three different types of knit structure. This provides reliable compression, perfect compression and an enhanced gripping ability, helping out all of the most vulnerable areas of your wrist while they heal themselves back to full health.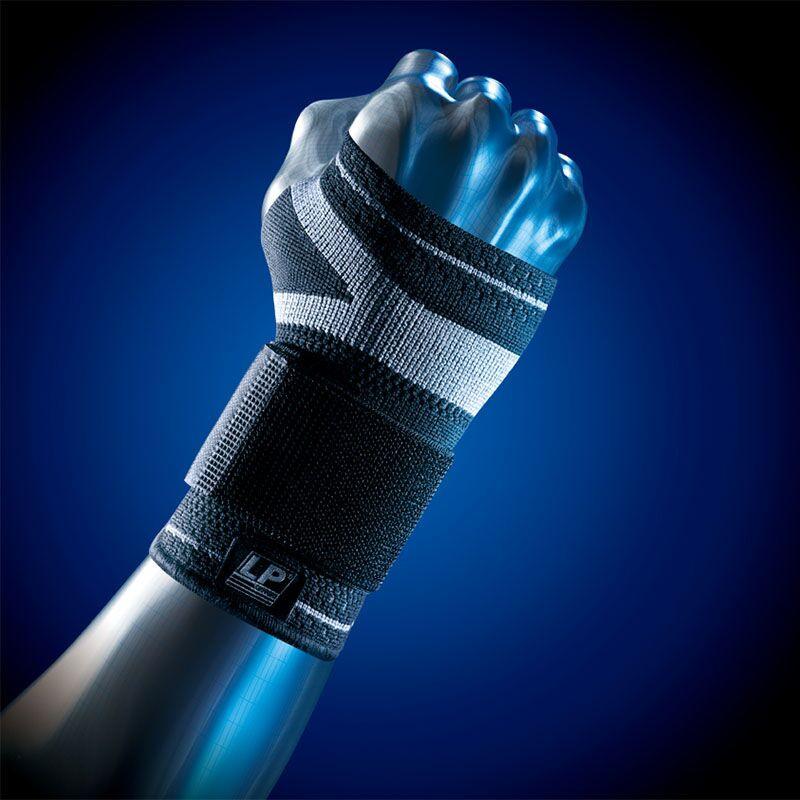 Covering the medial forearm, a stripe pattern magic power band helps to enhance your gripping ability while giving a break to some of the ligaments in your wrist. This high density knit also helps to reinforce forearm stability, taking pressure off your wrist to avoid strain. To provide stability around the carpal bones in the centre of the wrist, a Y-pattern stable contoured structure places excess pressure over the carpal tunnel, soothing the most common pain sources. Finally, the low-density knit is made with high-permeability fabric, helping to cool the area for more comfort.
Buy LP Supports at WristSupports.co.uk
At WristSupports.co.uk, we stock a full range of wrist supports from LP Supports, at the best prices around. These supports can handle every stage of your wrist recovery process, from prevention, to treatment to rehabilitation. Click the yellow button below to shop our full range of LP Supports Wrist Supports, with FREE UK delivery on all orders over £40.
Do you have a question to ask or something to add? Why not leave us a comment below or find us on Facebook or Twitter.