Best Supports for Acute Injury
Wednesday, 23 August 2017 | Admin
When you suffer from a sudden fall and sustain an injury to your wrist, you need to find a wrist brace quickly to immobilise and support the area as soon as possible. But which one should you choose? Now more than ever we're faced with scores of different supports that can be delivered directly to our door, so finding the correct one for your injury can be daunting. Here at Wrist Supports, we've found the best braces to use for an acute injury so you know exactly what to look out for.
What is an Acute Injury?
An acute injury is when you suddenly become injured and is usually the result of a traumatic event like falling off your bike or receiving a blow to the wrist. For this type of injury, the pain is present for just two weeks or less; if your pain lasts longer, you might be suffering from a subacute or chronic condition. The most common types of acute injuries are sprains, strains and fractures.
Although all injuries are different and you should consult your doctor to make sure the injury is what you think it is, most acute injuries can be treated at home using the principles of PRICE. This includes protecting and compressing the area to promote healing and prevent further injury. As such, finding the correct wrist support for your injury is integral. Read on to find out which ones will be best for you, or click the yellow button to learn more about acute injuries and PRICE.
How Do I Choose the Correct Brace?
Which type of wrist support you choose to treat your acute injury will depend on where the pain is localised. We've found five braces we think are best suited to help with an acute injury.
Rehband Active Line Wrist Support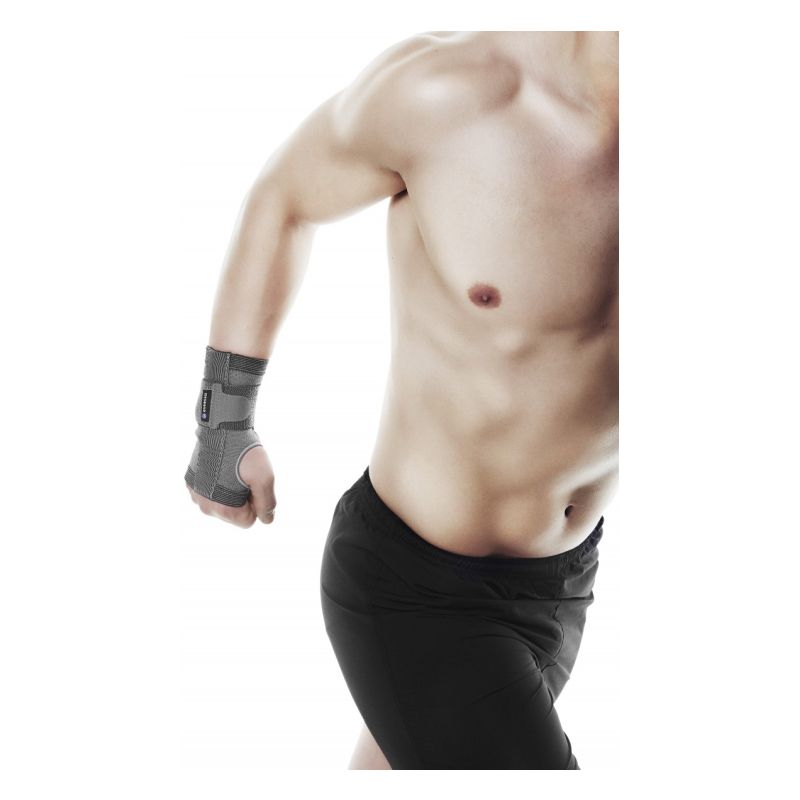 If you want to remain active while you recover from a wrist injury, look no further than the Rehband Active Line Wrist Support. Training for a marathon or practising a sport just got a lot simpler with this brace as the support includes an adjustable aluminium splint to ensure your wrist is stabilised and supported throughout use.
While most wrist supports become uncomfortably hot after prolonged use, Rehband's Active Line Brace has been designed with soft knitted fabric so it remains breathable, fresh and comfortable. This is particularly suited to all those athletes and weekend warriors who like to work up a sweat.
Bauerfeind ManuLoc Wrist Support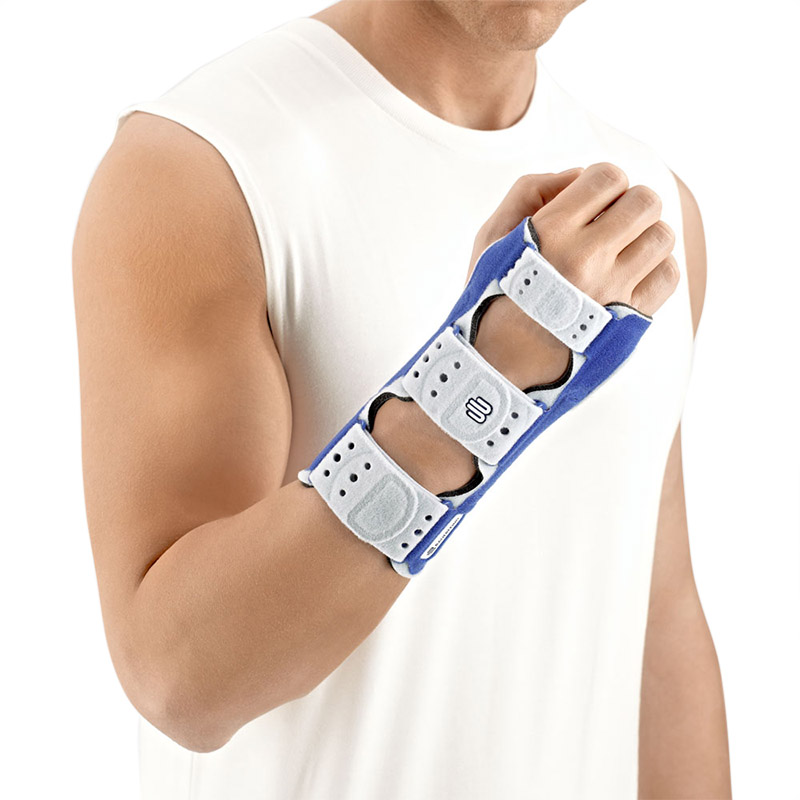 Being able to grip objects while your wrist is stabilised and supported is important if you want to be able to complete your daily activities. The Bauerfeind ManuLoc Wrist Support does exactly this. The support prevents you from making painful movements yet still allows you to grasp objects easily. This makes it ideal for those who are getting back into the swing of things.
The ManuLoc Wrist Brace is more lightweight than most as it's made from breathable materials and has air pores in its design. This is the perfect solution for those who need comfortable immobilisation all day long.
BeneCare Neoprene 9" Wrist Support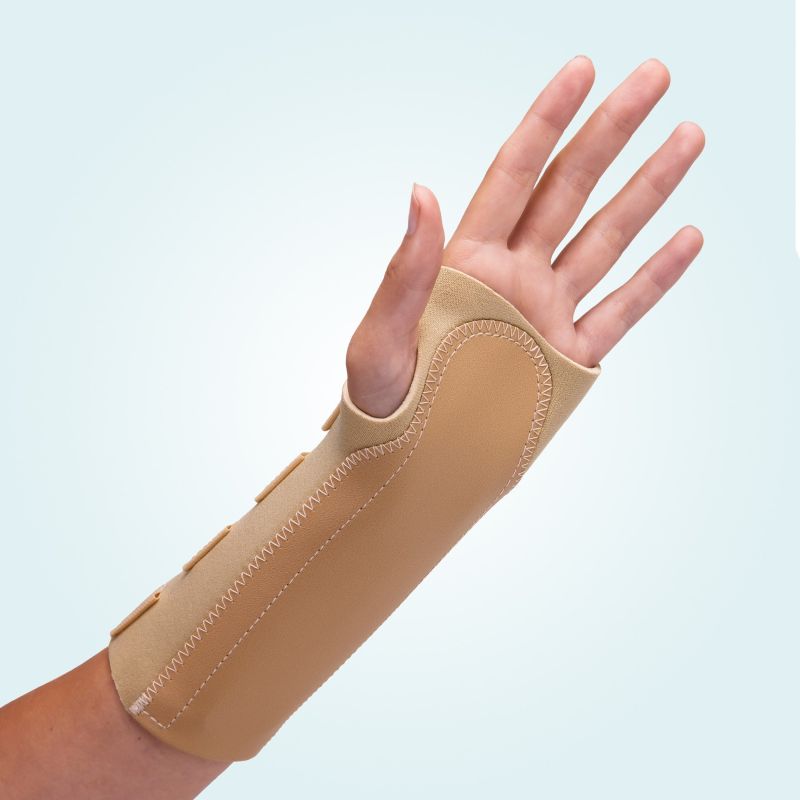 Recovering from your injury as quickly as possible tends to be at the forefront of your mind when you've suffered from a trauma to the wrist. Finding a wrist support that retains heat can work wonders in speeding up the recovery process. The BeneCare Neoprene 9" Wrist Support has been constructed from neoprene so your wrist joint remains warm and comfortable throughout use.
The Neoprene 9" Wrist Brace has been designed to allow full finger movement. Not only does this enable you to go about your daily activities, but it can also let you perform rehabilitative exercises to get your hand back to full functionality.
LP Neoprene Rigid Wrist Brace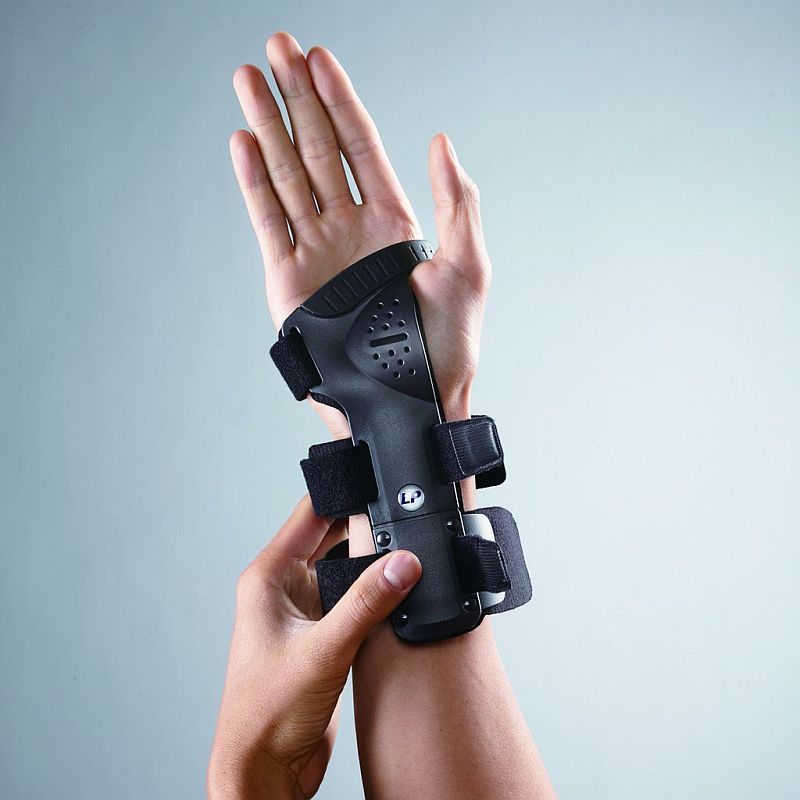 Unlike other braces, the LP Neoprene Rigid Wrist Brace doesn't cover the whole of your hand. This makes it ideal for people with sporting injuries who want to retain a certain degree of controlled movement. The support helps you avoid all those painful wrist movements that send you spiralling back to the beginning of the recovery process.
The LP Rigid Wrist Brace provides you with a contoured fit to the palmar-wrist curve, which helps the support remain comfortable throughout use. As the brace is thin and lightweight in this area, you can continue playing sports or go about your daily routine.
Ossur Form Fit Wrist Brace with Thumb Spica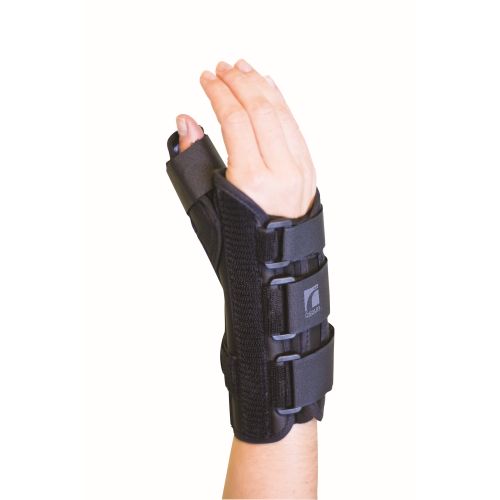 Suffering from an acute injury on your thumb, like a thumb sprain or fracture, can be extremely painful without the correct support. The Ossur Form Fit Wrist Brace with Thumb Spica immobilises your thumb and wrist to protect the area from further injury. Its adjustable radial stay helps stabilise your thumb in a comfortable position.
The wrist and thumb support contours to your hand, making it an exceptionally comfortable brace for long-term wear. Plus, as the support uses contact closure straps, it can easily be applied and adjusted whenever you need a little more support.
These five supports all help reduce the pain and swelling associated with an acute injury and speed up the recovery process. We hope this has helped you narrow your search for the perfect wrist brace. If you're looking for something a little different, view our full range of braces for acute injuries by clicking on the yellow button below.
Do you have a question to ask or something to add? Why not leave us a comment below or find us on Facebook or Twitter.