Best Wrist Supports for Arthritis 2022
Friday, 2 July 2021 | Eugene
Arthritis of the wrist can occur at any age, and, if it does, the pain and stiffness can be debilitating. Wearing a wrist support that provides compression and support can combat some of this pain, and different supports provide different methods of pain relief.
The support you choose should be based on your specific needs, including what you intend to do with your wrists, the severity of your pain and the particular type and progression of your arthritis. To help you in the selection process, our product experts have evaluated our entire range to pick their very best supports for arthritis of the wrist. Read on to see our picks, or click the button below to learn more about arthritis.
Best All-Round Arthritis Wrist Support
Actimove Arthritis Care Compression Wrist Support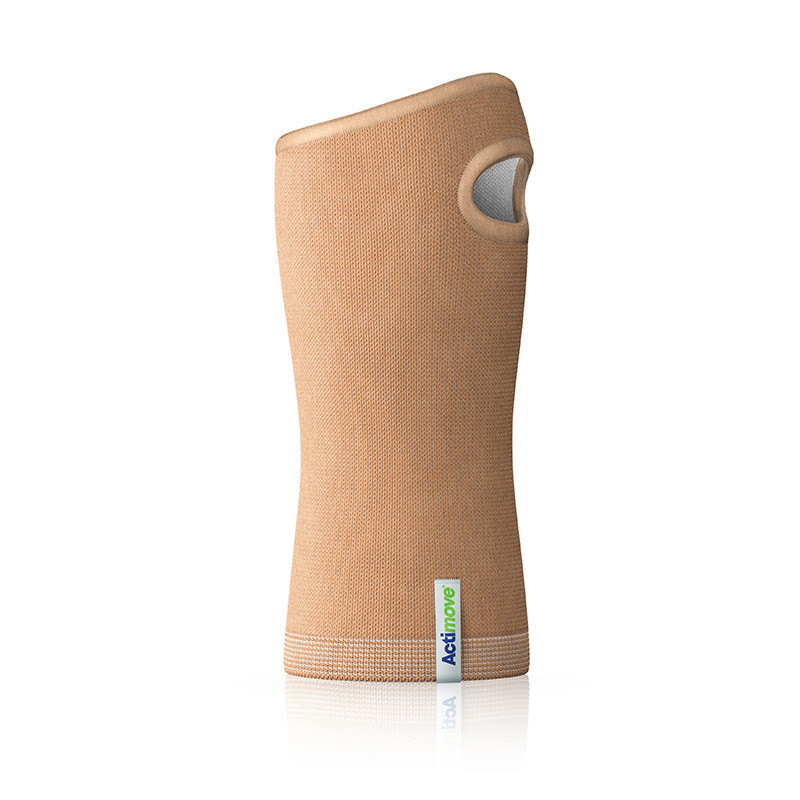 Why We Love It...
✔ Comfortable design provides comfortable wear all day long
✔ Relieves pain with gentle compression without restricting
✔ Great for relieving pain from most forms of mild and moderate arthritis
✔ Heat-retaining ceramic fibres help to improve circulation and relieve stiffness
Not the Best For...
✗ Use during sports to prevent injury to the wrist
✗ Severe arthritis or carpal tunnel requiring immobilisation
Editor's Verdict: Arthritis comes in many forms, and the compression this support provides will be great for relieving pain for everyday use, or during flare-ups. The Actimove Arthritis Care Compression Wrist Support is an excellent all-round choice for those who want to retain most of their movement, as it helps to soothe pain without the restriction that many other supports can provide.
Best Support for CMC Osteoarthritis
Push Ortho CMC Thumb Brace For CMC Osteoarthritis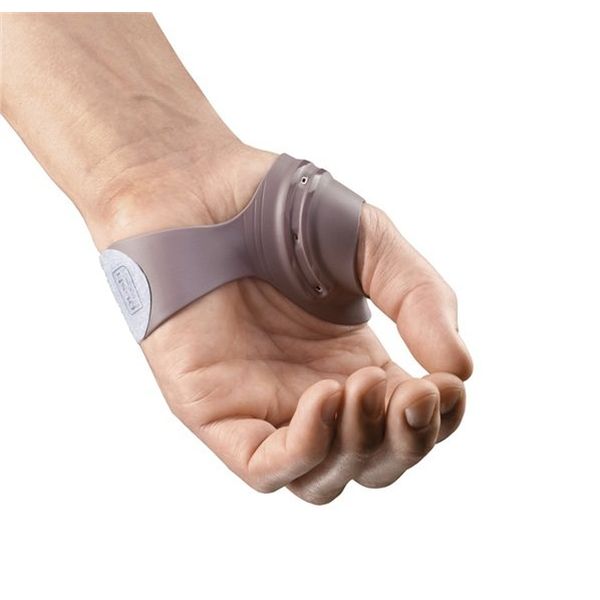 Why We Love It...
✔ Stabilises the CMC joint to relieve pain in the thumb
✔ Lightweight and flexible enough to allow full hand movement
✔ Sleek design relieves pain without the bulk of most CMC braces
✔ Prevents painful movements of the thumb to allow the joint to heal
Not the Best For...
✗ Stabilising the entire wrist and restricting movement
✗ Conditions requiring more heat retention to relieve pain
Editor's Verdict: The thumb and CMC joint are notoriously difficult to isolate in a useful way with a wrist support, which is what makes the lightweight and flexible design of the Push Ortho CMC Thumb Brace For CMC Osteoarthritis so appealing. This support is designed to allow full movement of your hand while providing strong support to the CMC joint, helping to relieve pain and prevent the dangerous motions that can exacerbate your symptoms.
Best Wrist Support for Severe Osteoarthritis
Ossur Form Fit Wrist Brace with Thumb Spica for Osteoarthritis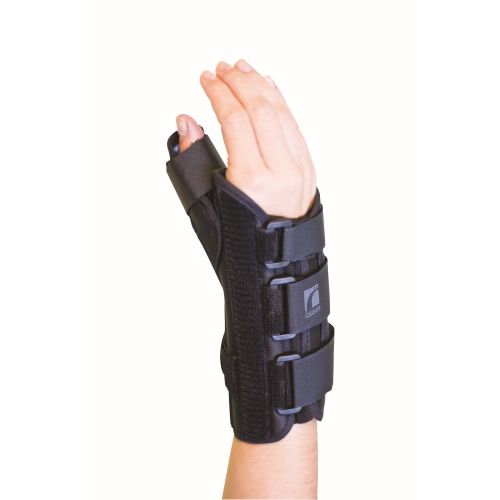 Why We Love It...
✔ Offers a high level of support to reduce pain and stabilise the wrist
✔ Restricts movement enough to protect the nerves and promote healing
✔ Adjustable stays in the palm and forearm allow for a bespoke support level
✔ Lightweight design with 3D padding provide comfort for long-term wear
Not the Best For...
✗ Those with mild arthritis looking for more movement
✗ Arthritis that doesn't extend to the thumb (version without thumb spica available)
Editor's Verdict: If osteoarthritis has worsened over time, it's important to provide protection to the wrist to prevent further damage and help reduce pain. the Ossur Form Fit Wrist Brace with Thumb Spica for Osteoarthritis is our most supportive arthritis wrist brace, and provides the compression and support needed to treat more severe iterations of the condition. Lightweight materials and three dimensional padding make it comfortable enough for extended hours of wear.
Best Arthritis Wrist Support for Small Hands
Procool Thumb Restriction Arthritis Splint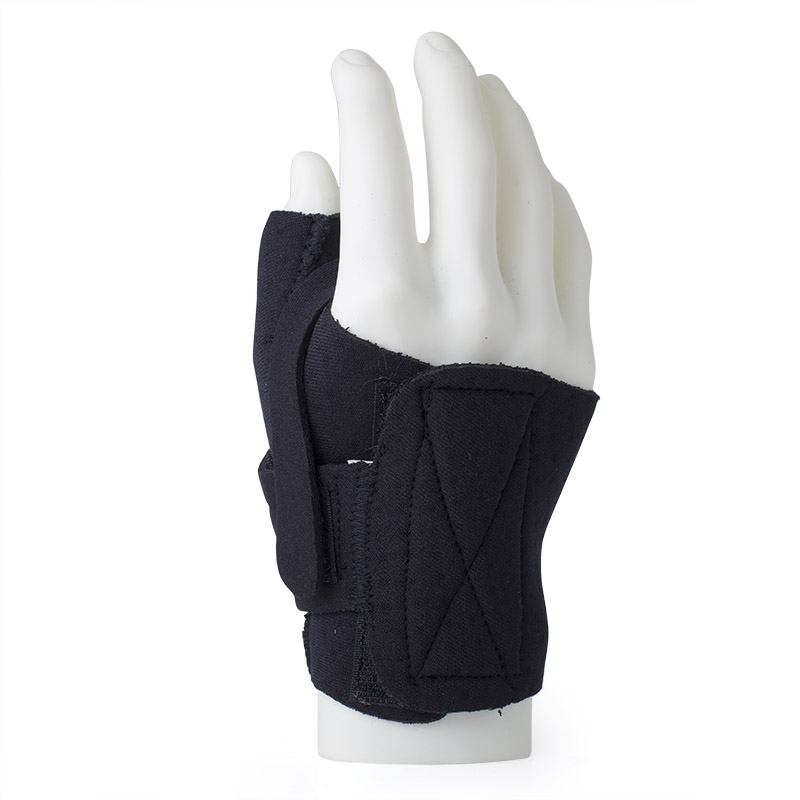 Why We Love It...
✔ Available in all sizes including Small, Child and even Infant
✔ Versatile enough for rheumatism, osteoarthritis and more
✔ Helps to prevent unwanted movements while allowing finger function
✔ Provides support to the entire wrist and CMC thumb joint
Not the Best For...
✗ Anyone with an allergy to neoprene
✗ Those with arthritis pain primarily on the ulnar side (thumb side)
Editor's Verdict: Correct sizing of a wrist support for arthritis is crucial, as the wrong size may not provide the correct compression or support. The Procool Thumb Restriction Arthritis Splint is a great choice for those with small hands, as its nine sizes go down to extra-small versions for children, and even infants. It's an excellent option for those looking for some restriction of movement to relieve pain, while allowing finger movements for activities around home, school or the office.
Best Support for Arthritis of the Hand
Thermoskin Arthritis Gloves (Pair)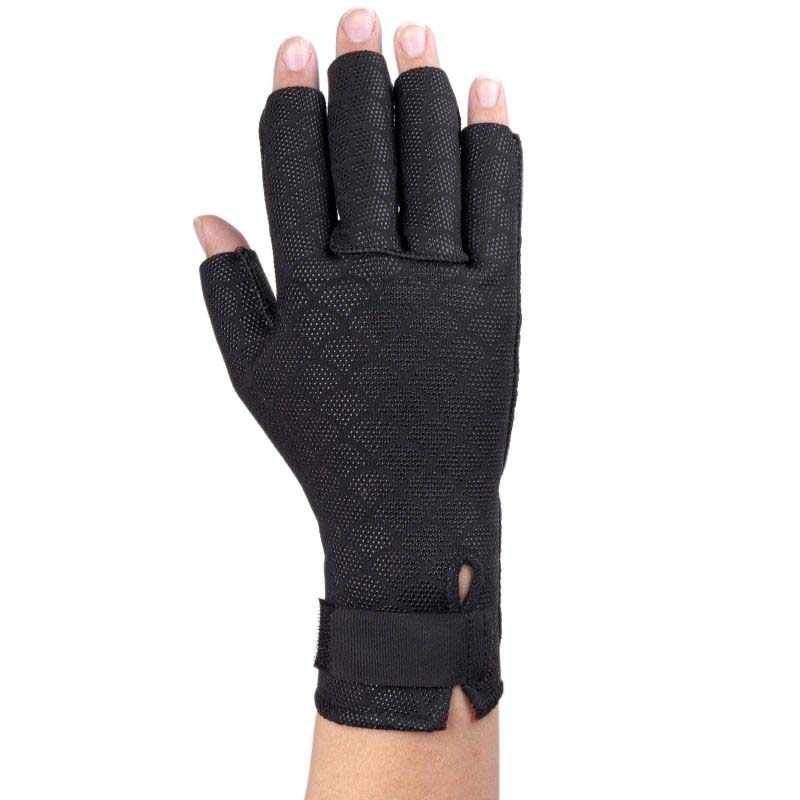 Why We Love It...
✔ Provides compression and pain relief the the fingers, hand and wrist
✔ Easily adjustable with a Velcro strap to manipulate wrist compression
✔ Soothes the area with heat retention for extra pain relief
✔ Fabric is lightweight and breathable to enhance comfort
Not the Best For...
✗ Arthritis requiring rigid stabilisation or immobilisation
✗ Use during sports and exercise
Editor's Verdict: As arthritis can occur in multiple locations, you may find your condition extending from the wrist down to the hand and fingers. If this is the case, the Thermoskin Arthritis Gloves can help you manage your arthritic pain. They can be adjusted using a Velcro fastening for a comfortable fit, and evenly spread the compression to help reduce any swelling. The gloves promote heat retention for extra pain relief, and are lightweight and breathable enough for all-day wear.
Free Your Wrists from Arthritic Pain
While arthritis of the wrist can seem to get in the way of everything you want to do, some compression and support can help you get back in control. These supports will help to relieve your pain and promote circulation, which can not only help to alleviate symptoms while the support is worn, but promote healing of the area as well. If you haven't found exactly what you're looking for, click the button below for our full range of wrist supports for arthritis.
Do you have a question to ask or something to add? Why not leave us a comment below or find us on Facebook or Twitter.