Best Supports for Arthritis
Friday, 11 August 2017 | Amy
Arthritis of the wrist can occur at any age, and, if it does, the pain can be debilitating. Wearing a wrist support can combat some of this pain, and different supports provide different methods of pain relief.
Some supports can be worn throughout the night, while others are more suited to intermittent wear. Certain supports are more suited to more severe pain and discomfort, whereas others provide gentle support during the early signs of arthritis.
With so many options, where does one start? Well, with our handy guide, we can help you assess which wrist support will offer you the most reliable respite for your condition. If you wish to learn more about arthritis before browsing the wrist supports on offer, please click the button directly below.
Rehband Active Line Wrist Support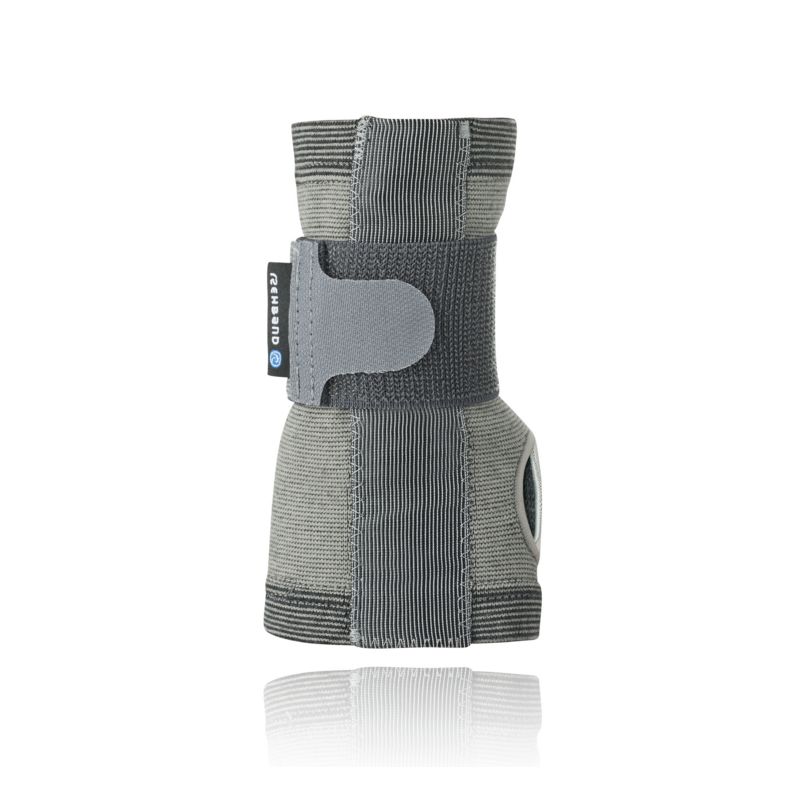 Ideal for anybody with active lifestyles, the Rehband Active Line Wrist Support provides stabilisation and pain relief for arthritic wrists. It includes an adjustable aluminium splint and elastic strap, with a range of sizes offering the a secure fit that can provide respite that won't become uncomfortable.
The support is made from soft knitted breathable fabric, ensuring the skin can stay cool and hygienic throughout the entire day. This will also be particularly useful for maintaining comfort
Whether you're looking for a support that can be worn frequently for ongoing daily support, or if you'd like your wrist to be supported during more strenuous activities, the Rehband Active Line Wrist Support can provide reliable support during work, rest, and play.
Neo G Kids' Stabilised Wrist Brace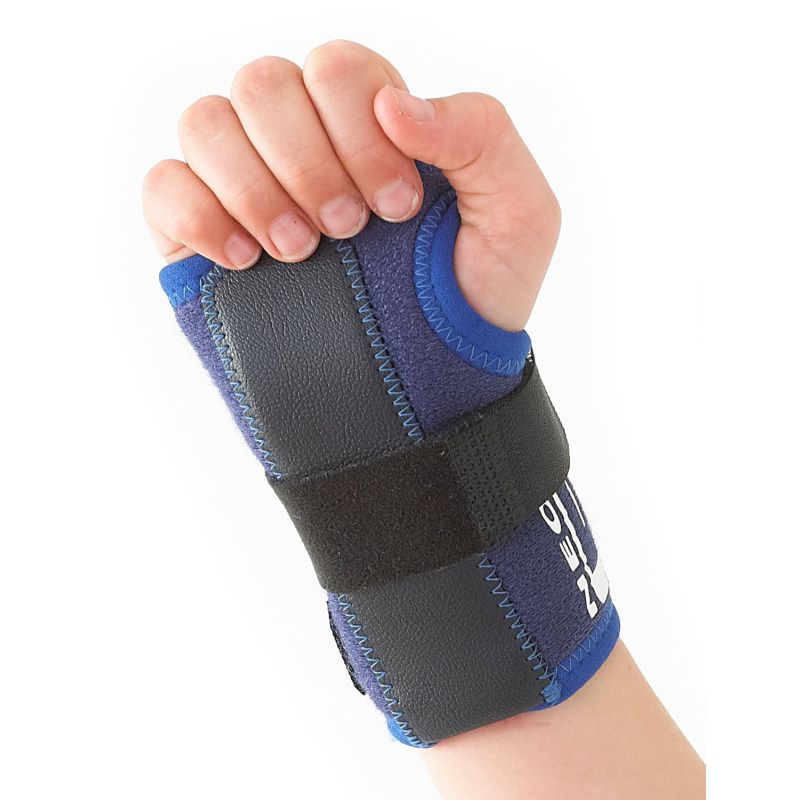 Although arthritis is more likely to develop in individuals over the age of 40, it can develop at any age, with around 10 million people in the UK suffering from the painful condition. The Neo G Kids' Stabilised Wrist Brace has been designed to assist children and smaller hands with a moderate to firm level of support.
Finding the right support for children will be paramount for ensuring that they can remain active and still enjoy play. With the metal splint of the Kids' Stabilised Wrist Brace, the wrist will remain stable, supporting the area during sports and physical activities.
The heat-therapeutic neoprene warms the muscles and joints to relieve the arthritic pain, while the adjustable straps provide varying compression for ongoing support. As the one universal size fits children tends to fit most children up to the age of 12, there is no need to worry about having to constantly replace the brace during your child's frequent growth spurts; the Neo G Kids' Stabilised Wrist Brace can adapt to your child's needs to ensure respite from wrist pain can be provided when they need it most.
Ossur Form Fit Wrist Brace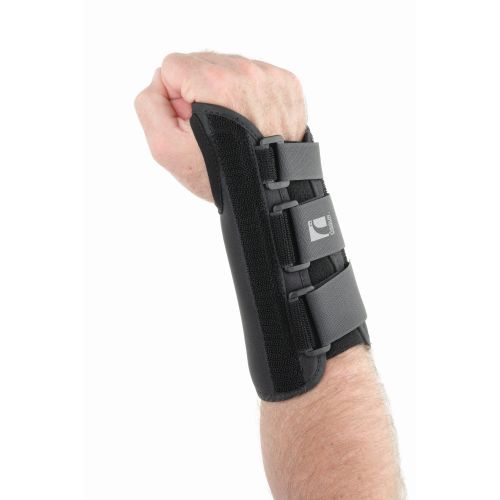 If you're looking for maximum levels of support, the Ossur Form Fit Wrist Brace may be the one for you. Its patented 3D moulding technology provides a perfect fit, optimal immobilisation, and reliable protection.
The Lycra-lined interior is extremely breathable to ensure the wrist can feel fresh throughout the day, and the lightweight construction means that it can be worn without being cumbersome or uncomfortable. For more control over the support you receive, the palmar stay can be removed and adjusted as you require, and the contact closure straps can be secured at the tension required with ease.
With a contoured distal palmar crease to allow for flexion, and a narrow web space for preventing pinching, this brace really does have it all. For both ongoing pain and occasional bouts of painful arthritis in the wrist, the Ossur For Fit Wrist Brace is the ultimate support for both comfort and pain relief that never falters.
Thermoskin Arthritis Gloves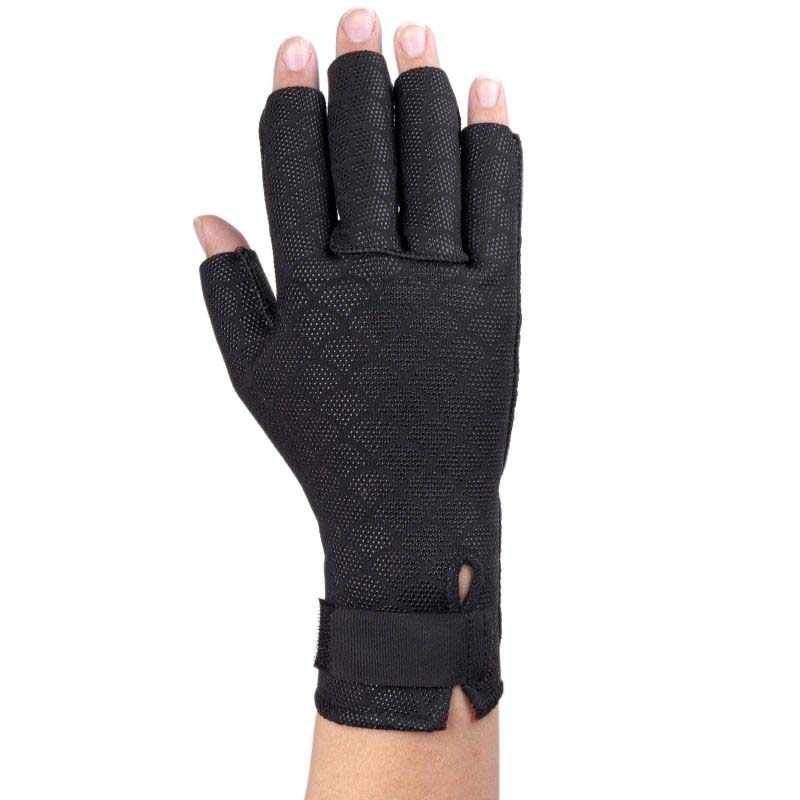 As arthritis can occur in multiple locations, you may find your condition extending from the wrist down to the hand and fingers. If this is the case, the Thermoskin Arthritis Gloves can help you manage your arthritic pain. They can be adjusted using a Velcro fastening for a comfortable fit, and evenly spread the compression to help reduce any swelling.
The Arthritis Gloves promote heat retention to encourage quickened pain relief, while also being lightweight and breathable to ensure ventilation to keep the skin cool. They provide a firm fit for extended wear, and are fingertipless so as to not hinder your daily activities.
Whether the pain in your wrist, hand, and fingers is spread evenly, or if it tends to worsen at different points or during different activities, the Thermoskin Arthritis Gloves can offer respite from arthritic pain for the whole hand.
Take Control of Your Condition
These are just some of the supports and accessories that can help you to ease the pain and take control of your arthritis. Click on the button below to view our full range of wrist supports for arthritis.
Do you have a question to ask or something to add? Why not leave us a comment below or find us on Facebook or Twitter.