Best Wrist Supports for Golf 2022
Tuesday, 1 June 2021 | Eugene
Most golfers will suffer from wrist pain at some point in their careers. The repetitive movements in golf can exacerbate a range of wrist conditions such as tendonitis or carpal tunnel syndrome, while a misplaced tree root or sprinkler head can end up causing more severe injuries in the blink of an eye. Luckily, wearing the right wrist brace can work wonders for preventing an injury or allowing you to rest and recover from a previous one.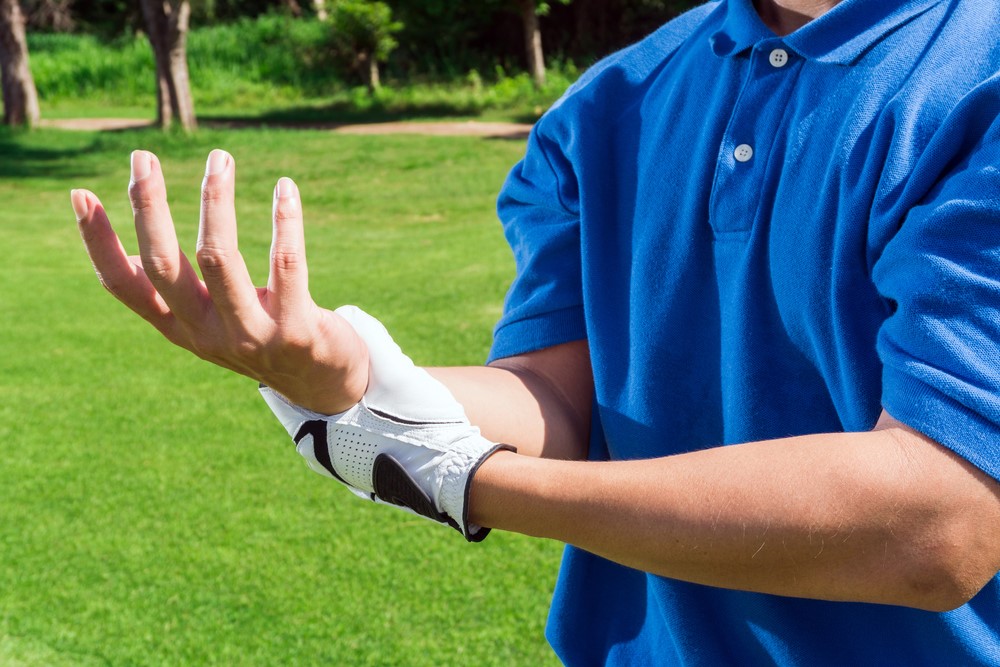 At WristSupports.co.uk, we've had our experts personally compile a list of the top five wrist braces for those who play golf. As it's only a matter of time before you suffer from wrist pain on the links, it's best to stay ahead of the game so you don't have to take time off and risk losing your touch. Read on to learn more about our top picks, and hopefully we can help make wrist pain and weakness a thing of the past in your game.
What Are the Best Wrist Supports for Golf?
Owing to the repetitive movements you perform on the course, the most common injuries golfers face are tendonitis, carpal tunnel syndrome and arthritis. These can occur overnight after a long day on the course, or can take months to develop. An effective wrist support will stabilise and immobilise your wrist in a neutral position to reduce pain and rest the joint. As these conditions can cause swelling, wrist supports should also compress the area to relieve this. Below are five wrist supports that will help you remain in the competition.
Best Carpal Tunnel Golf Wrist Support
Brace stabilises and prevents injury to wrist
Ideal for scaphoid fractures
Firm yet comfortable support
Brace and be reversed to fit either hand
Why We Love it for Golf: Stabilises the wrist while allowing a great grip
Best Compression Wrist Support for Golf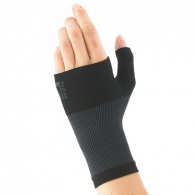 Multi-zone compression gives a snug, flexible fit to warm muscles
Breathable fabric controls moisture even during intense activities
Helps support injured, weak or arthritic wrists and thumbs
Effective support for strains, sprains and wrist instability
Why We Love it for Golf: Comfortable compression to relieve pain while allowing full movement
Best Golf Wrist Brace for Rheumatoid Arthritis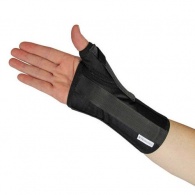 Slip-on design with D-ring closure straps makes application easy
Breathable, high compression material for both comfort and support
Medium stability palmar support can be moulded for a perfect fit
Comes in a range of sizes, in a choice of black or beige to suit you
Why We Love it for Golf: Relieves arthritis with rigid support without being overly restrictive

Most Comfortable Golf Wrist Support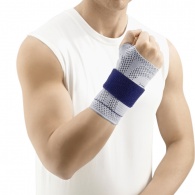 Comfortable, protective active support for the wrist
Great for tendon conditions, arthritis and strain injuries
Helps to relieve pain and discomfort and accelerate healing
Relieves strain and stabilises during movement
Why We Love it for Golf: Simply the best combination between stability, support and comfort
Best Simple Compression Wrist Support for Golf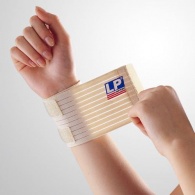 Provides heavy duty support to the wrist
Supplied in one size to fit most users
Made of a 'space age' combination of materials
Suitable for support during most athletic activities
Why We Love it for Golf: Easily adjustable for your needs without getting in the way
It's All in the Wrist
So there we have it: five of our top wrist support picks for golf. At WristSupports.co.uk, we have quite a range of products suitable for golf, so if you're looking for something a little different to the ones we've chosen, feel free to browse our entire range of Wrist Supports for Golf.
Do you have a question to ask or something to add? Why not leave us a comment below or find us on Facebook or Twitter.