Best Wrist Supports for Children
Friday, 25 August 2017 | Eugene
Children always have plenty of energy, which means they never stop moving. It also means that they're often prone to plenty of scrapes, falls and other accidents that can leave them injured and in need of medicine, casts and supports. Most supportive equipment and braces are made in larger adult sizes though, leaving kids at a disadvantage with ill-fitting braces that may not do the job as well as they could.
Best Wrist Supports for Children
At WristSupports.co.uk, we stock plenty of products to help those ailing youngsters out, allowing them to heal their wrists and be ready to go in no time. These supports feature fun colours, and are all available in youth sizes to fit your child. These supports are made specially for children, so gone are the days of having to try to fit an adult's brace on your child's wrist.
We've taken the liberty of selecting some of our favourite Wrist Supports for Children, which we'll lay out for you below.
Thuasne Manurhizo Junior Wrist and Thumb Support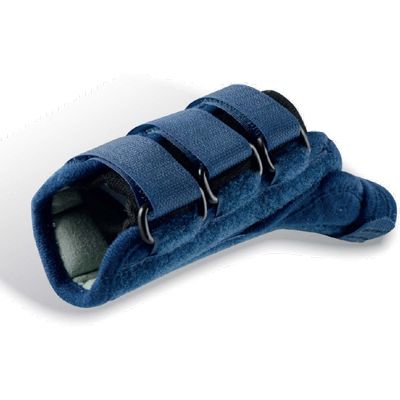 If your child has recently suffered an injury to the wrist, the first step to recovery is always rest and immobilisation. The Thuasne Manurhizo Wrist and Thumb Support is designed to help stabilise your child's wrist and thumb, giving their bones, ligaments and tendons some much needed time off to heal.
It is also suitable for use after an operation, or to support a pre-existing wrist or thumb condition. This Support is x-ray friendly, meaning it can stay on at the doctor's office without constant readjustment and fitting. It features a conformable foam-lined construction, ensuring your child will be comfortable, and complaints will be at a minimum.
Neo G Kids' Stabilised Wrist Brace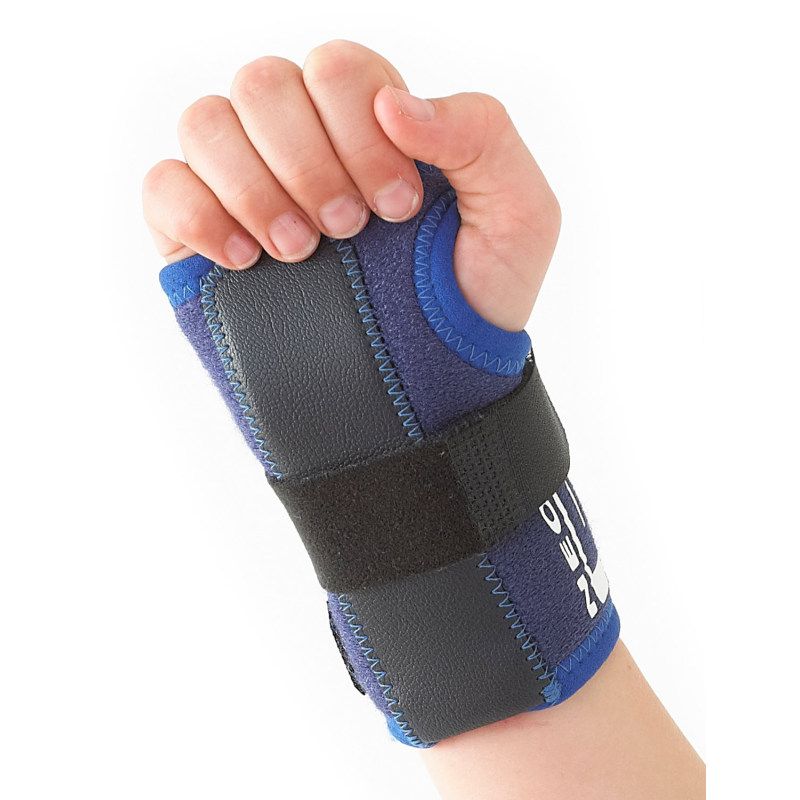 Kids aren't always the most responsible when it comes to caring for an illness or injury, so it's often up to you to ensure they recover properly. The Neo G Kids' Stabilised Wrist Brace will keep your child's wrist in a stable and healthy position, ensuring healing takes place no matter what they do. With a metal splint to reinforce stabilisation, this support encourages correct alignment of carpal bones and reduces any inflammation.
This Neo G Brace provides compression and warmth to promote proper circulation, encouraging a healthy wrist and speedy recovery. Suitable for use during sporting activities and general play, this support will help to heal sprains, strains, instability of the wrist and most other wrist ailments.
Thuasne Manuimmo Junior Wrist Support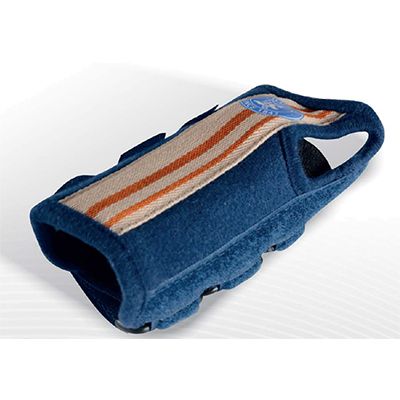 Watching your child suffer with a wrist injury or condition can be difficult, and it may feel as if there isn't much you can do. Luckily, with the Thuasne Manuimmo Junior Wrist Support, there is. It helps to limit pain in the wrist, while stabilising the area and preventing further injury. The design is conformable, providing bespoke support to each child.
The Support is not too bulky and is rather discreet around a child's wrist, letting them carry on with their favourite activities. The palmar stay is radio-transparent, allowing x-rays to be carried out without a problem. With full adjustability and reliable wrist immobilisation, this brace is perfect for use after surgery, or following an injury to the wrist.
LimbO Child Half Arm Plaster Cast and Dressing Protector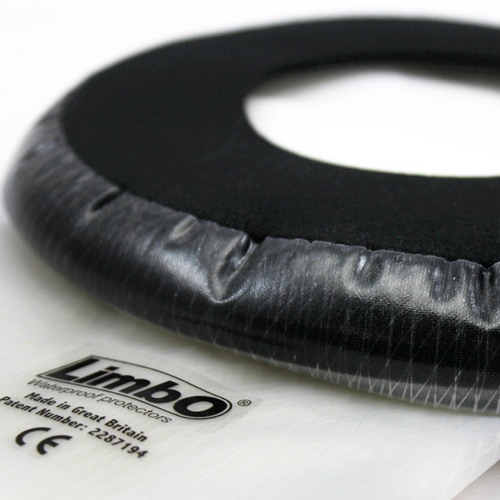 For many types of wrist injuries, a plaster cast or other dressing may be required in place of a simple brace or support. These casts aren't much good if they're wet though, so you'll need a way to ensure it stays dry through bathing, showering and other activities. The LimbO Child Half Arm Plaster Cast and Dressing Protector is designed for exactly this purpose, keeping your child's dressing clean and dry at all times.
This Dressing Protector features an innovative double-waterproof protector, ensuring the cast will remain free from water damage. A comfortable seal prevents any water from entering, without pressing too tightly on the child's skin. If you've paid for the appointment to get the cast, this Protector is more than worth your money.
For further information about these Wrist Supports for Children, or to view our entire range of braces, supports and splints for all stages of your child's recovery, click the yellow button below.
Do you have a question to ask or something to add? Why not leave us a comment below or find us on Facebook or Twitter.