Best Wrist Supports for Basketball
Thursday, 24 August 2017 | Admin
It doesn't need to be said that basketball heavily relies on the performance of your hands and wrists. Whether you're catching the ball, dribbling it across the court, or tossing it into the hoop to score the winning basket, your wrists are constantly flexing and bending to help you play the game.
This can place an enormous amount of strain on your wrist, both for occasional players whose wrists may not be used to such constant action and for professionals whose wrists are always under pressure to perform well. With this in mind, it is understandable that the wrists can then develop pain, discomfort, and even debilitating conditions that can not only hinder your game play, but put an end to your basketball career altogether.
By wearing a suitable wrist support or brace, you can protect your wrist from unwanted pulls and sprains, while also relieving pain and encouraging the healing of existing conditions. To help you find the most suitable support for your needs, we've outlined below some of the benefits of just five of the wrist supports that will be there for your wrists whenever they are needed.
Wrist Supports for Basketball
4Dflexisport® Active Wrist Support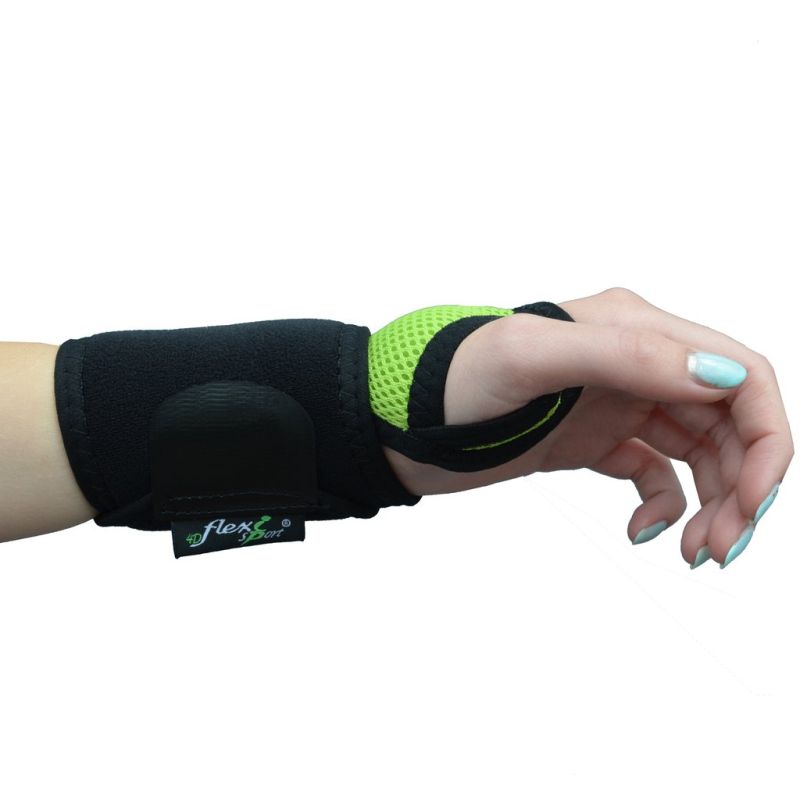 You're going to want maximum comfort while playing basketball to ensure that your performance is not hindered, and this is something that 4Dflexisport® Active Wrist Support can provide. It is non-splinted to enable flexion without allowing over-extension, and can be fully adjusted to provide light or strong tension as required.
It is both lightweight and discreet in design, ensuring that it doesn't cause you any distractions while on the court. Allowing full finger movement and available in a choice of attractive colours, the Active Wrist Support is both supportive and stylish, taking care of your wrist pain and enabling you to concentrate on what matters most.
Ossur Form Fit Wrist Brace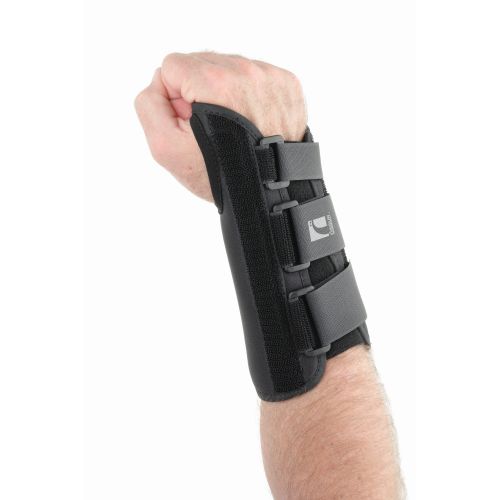 Constructed from 3D moulding technology for optimal support, the Ossur Form Fit Wrist Brace can provide a perfect fit for the best possible wrist care. It can be applied with ease with the use of the contact closure straps, and the included palmar stay can be adjusted and removed accordingly to ensure that you receive the level of support you require.
The structural support the brace provides is done without compromise to comfort, as the fabric is both lightweight and comfortable, with the addition of a soft Lycra-lined interior for maximum comfort and support. Contoured and durable, the Form Fit brace can provide your wrists with unrivalled support so that your injured wrist can heal and you can get back out onto the court.
Rehband Active Line Wrist Support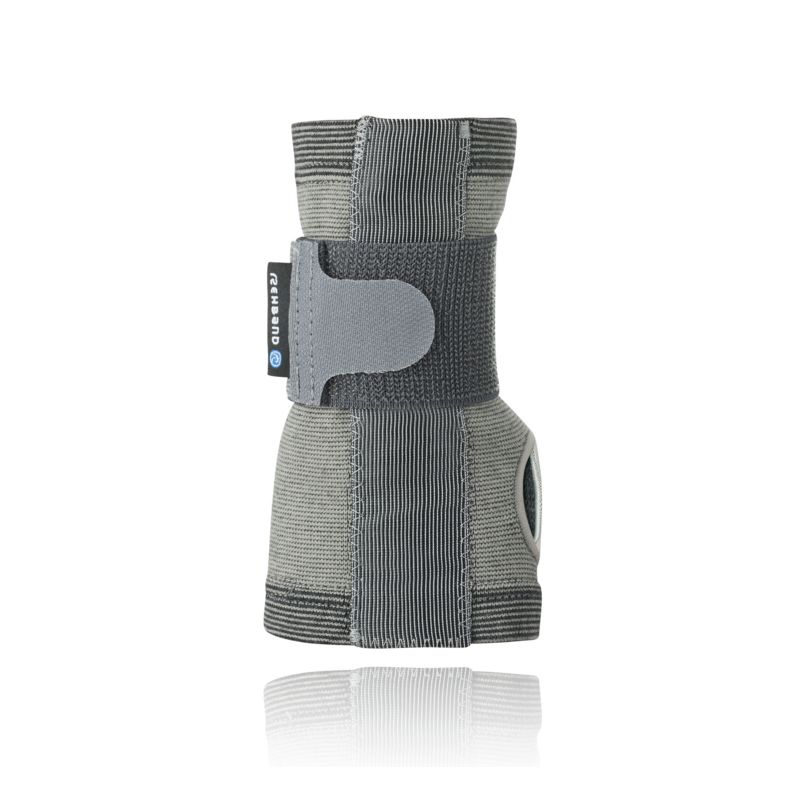 When you're playing basketball, it's natural that you can become quite hot and sweaty, so wearing a wrist support made from a breathable fabric will be paramount for maintaining hygiene. The Rehband Active Line Wrist Support is made from a lightweight and knitted breathable fabric that will keep you feeling clean and cool.
It is easy to apply with an elastic strap, and the adjustable aluminium splint can be utilised to provide pain relief should a collision on the court occur. The support can even be machine washed for ongoing hygiene maintenance, ensuring that a clean wrist support can be at hand for whenever you need it.
Donjoy Universal Wrist-O-Prene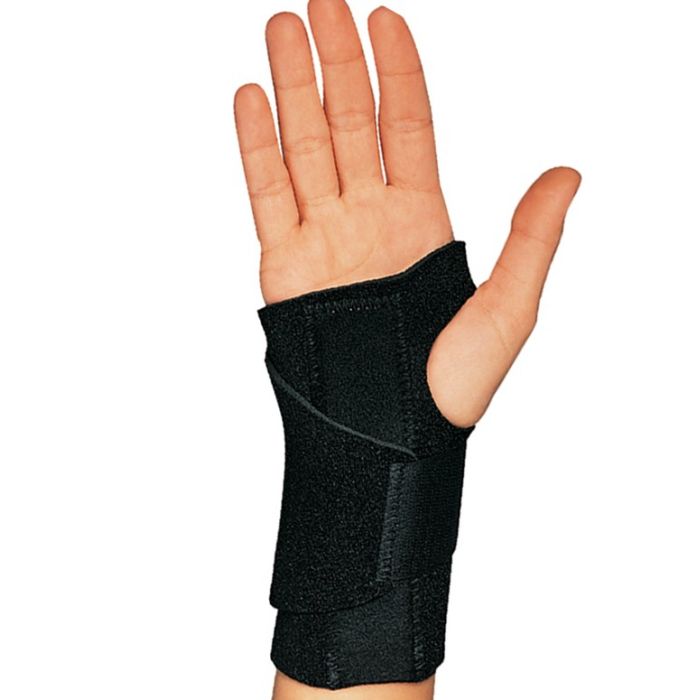 When you're performing to your maximum capacity on the court, you may benefit from a wrist support that can withstand heavy activity. The wraparound Donjoy Univeral Wrist-O-Prene includes a contact closure to allow for a proper fit, and is universally sized to make it ideal for fitting most wrists.
The contoured aluminium stay provides optimal support, and can be removed to cater to your varying needs. Whether you're having a practice game or you're shooting some hoops in your spare time, this wrist support will help to protect your wrist when your hand comes into contact with the ball, while easing existing pain and preventing further wrist injury from occurring.
Other Treatment Options
In addition to wearing a wrist support, you may also find that utilising the benefits of other types of pain-relieving therapy and treatments can enhance the support provided. For example, treating your injured wrist to hot and cold therapy can help to reduce swelling, encourage blood flow, and relieve pain.
For improved longevity, kinesiology tape can be applied to the hand and wrist as well, lasting up to three days, and combining pain relief and quickened recovery. Finally, performing regular hand exercises will not only strengthen your wrist and in turn its performance, but will also improve general hand and wrist health, further preventing against the development of long-term conditions.
To find the perfect support for you to incorporate into your treatment or rehabilitation, visit our full range of wrist supports for basketball by following the button below.
Do you have a question to ask or something to add? Why not leave us a comment below or find us on Facebook or Twitter.