Best Wrist Supports for Golf
Thursday, 24 August 2017 | Admin
All golfers suffer from wrist pain at some point in their careers. This pain is usually caused by repetitive movement conditions like tendonitis or carpal tunnel syndrome, or else acute injuries from hitting the ball hard. Wearing a wrist brace can work wonders for preventing an injury or allowing you to rest and recover from a previous injury.
At Wrist Supports, we've personally compiled a list of the top five wrist braces for those who play golf. As it's only a matter of time before you suffer from wrist pain, it's best to stay ahead of the game so you don't have to take time off and risk falling behind in the tournament. Read on to learn more about our top picks, and click on their respective links to purchase the support or find out more about each.
What Are the Best Wrist Supports for Golf?
Owing to the repetitive movements you perform on the course, the most common injury golfers face is tendonitis. This can occur overnight if you overdo it during the day, or it can take months to develop. An effective wrist support for tendonitis will stabilise and immobilise your wrist in a neutral position to reduce pain and rest the joint. As the condition can cause swelling, wrist supports should also compress the area to relieve this. Below are five wrist supports that will help you remain in the competition.
McDavid Wrist Support with Extra Strap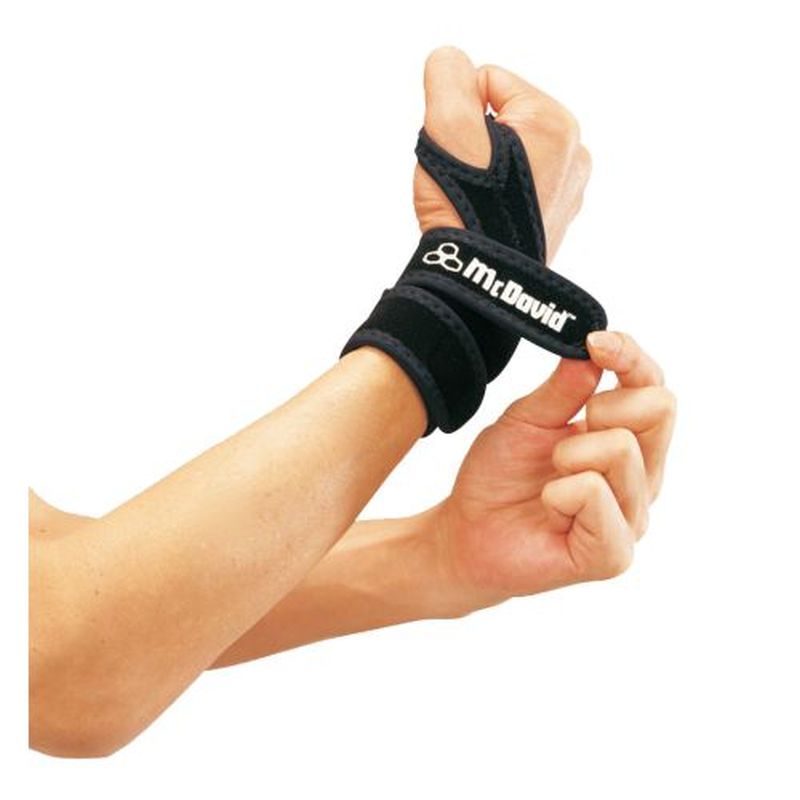 When swift recovery's your goal, the McDavid Wrist Support with Extra Strap is sure to help. The brace retains body heat to increase blood flow in the area and encourage a speedy recovery. The support also has hook-and-loop closures so you can customise your fit according to the amount of compression you need.
Designed with two straps and a thumb loop, the McDavid Wrist Support remains in place even when you're playing a round of golf. The brace also uses 100% latex-free neoprene for the material in direct contact with your skin so even if you have sensitivities toward latex, you'll remain free from irritation.
Vulkan 3014 Classic Wrist Support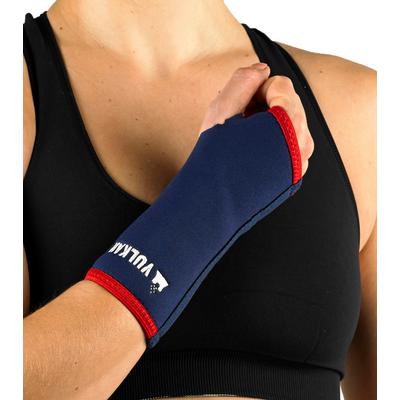 The Vulkan 3014 Classic Wrist Support fits your form snugly to support and compress the area as much as possible. This allows it to be worn under your clothing, making it perfect for those chilly days on the golf course.
The brace uses Nano Flextra four-way stretch material so you're provided with uniform support across your hand and wrist. Its fabric contains anti-bacterial properties so the support remains free from malodorous germs for long-term wear. Its breathable fabric also wicks away sweat and moisture to keep your skin dry and free from odours.
Mueller Adjustable Wrist Brace with Splint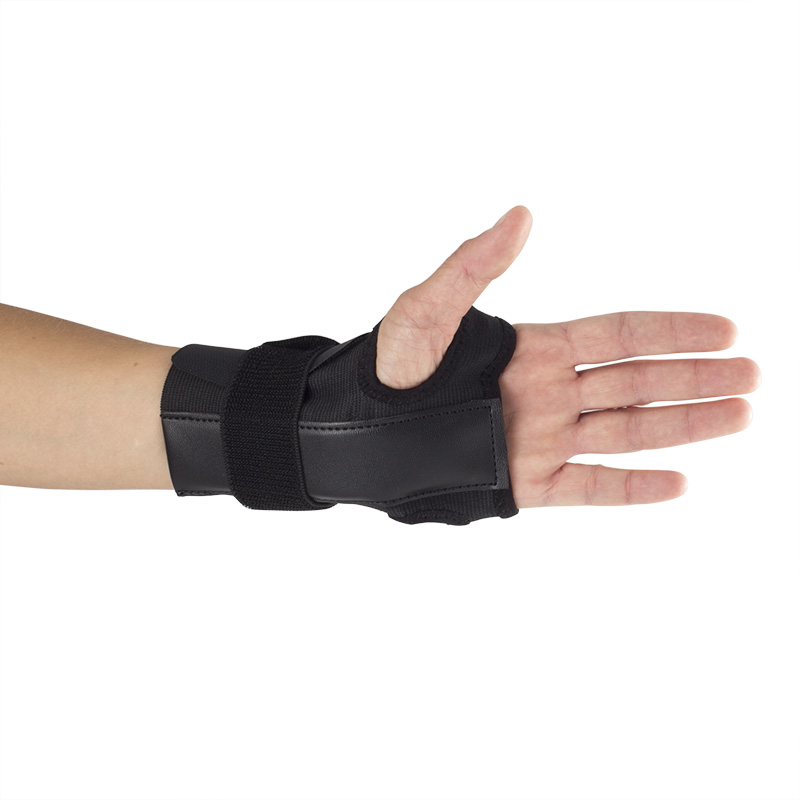 Using a splint to stabilise your wrist is particularly useful for pre-existing conditions as it helps hold the joint in a neutral position for improved healing and rehabilitation. The Mueller Adjustable Wrist Brace with Splint is both supportive and comfortable as the support has padding around its splint so you can use it for long periods of time.
As the Mueller Brace is one size to fit most wrists, it has an adjustable design. This makes it ideal for when you suffer from swelling in the region and want a versatile support that can be adjusted depending on how bad the swelling is.
Bauerfeind ManuTrain Wrist Support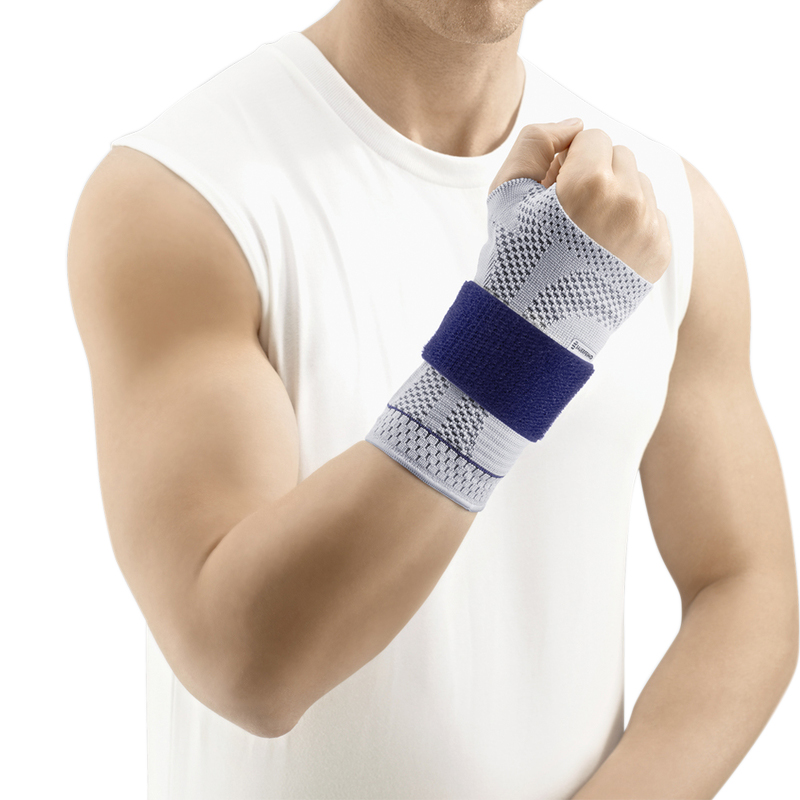 If you suffer from irritation and pressure on the wrist, the Bauerfeind ManuTrain Wrist Support is ideal for you. Its knitted fabric incorporates pads to take the pressure off your nerves and blood vessels while also relieving pain. The brace has been designed with an inner stay and elastic strap so it remains supportive yet not too tight.
The ManuTrain Support is perfect for those who play golf regularly throughout the weak. Designed with breathable, skin-friendly material, the brace adapts to your every move. The support also allows helps you retain your grip so you can hold your golf club as you normally would.
LP Elasticated Wrist Wrap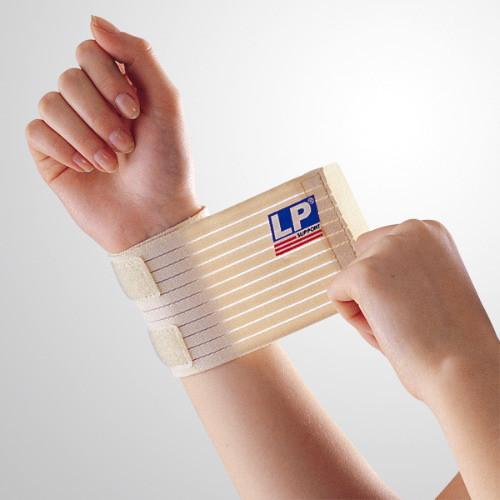 Long-lasting, heavy-duty support is integral for those who play golf professionally. Despite its thin design, the LP Elasticated Wrist Wrap provides you with a high level of support. The wrap is made from a unique 'space age' material that combines extra-strong elastic and transverse nylon. This composition makes it extremely hardy for those who are serious about their sport.
When you play golf, it's important that you have full use of your fingers for more control over the club. This Elasticated Wrist Support has a wrap-around design so you retain full movement of your digits.
So there we have it: five of our top wrist support picks for golf. On Wrist Supports, we have quite a range of products suitable for golf so if you're looking for something a little different to the ones we've chosen, click the button below.
Do you have a question to ask or something to add? Why not leave us a comment below or find us on Facebook or Twitter.